Wagyu Sirloin Pizza Recipe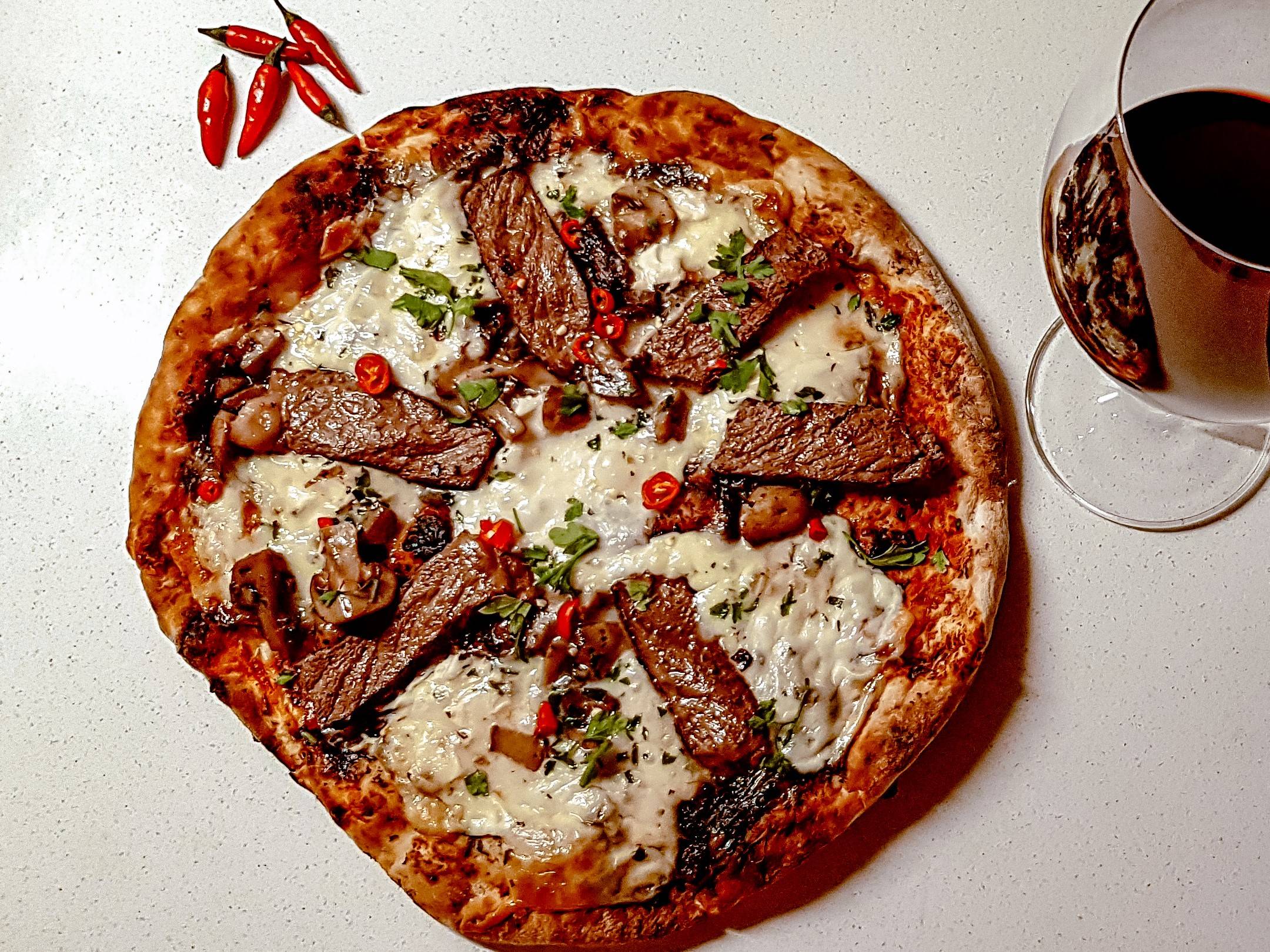 Servings:

8

Prep Time:

20 mins

Cook Time:

15 mins

Total Time:

35 min
350 g Mozzarella Cheese
Diced Mushrooms
Diced Peppadews or fresh diced chilies
2 Tbsp. Tomato Pizza Paste or Sauce
100 g Whipped Ricotta Cheese
150 g Wagyu Sirloin Steak Strips
Buy your pizza base from your local deli or grocery store.
Spread out the tomato pizza paste over the pizza base.
Top with grated mozzarella cheese.
Whip up some ricotta cheese and place dollops spread out over the pizza.
Chop up some Peppadews or fresh chili , and sprinkle over.
Dice or slice up your mushrooms, spread over the pizza.
Bake your pizza in the oven for 15 - 20 minutes.
When ready, Slice your 150g Wagyu Sirloin Steak in thin strips, and spread over pizza.
Follow us