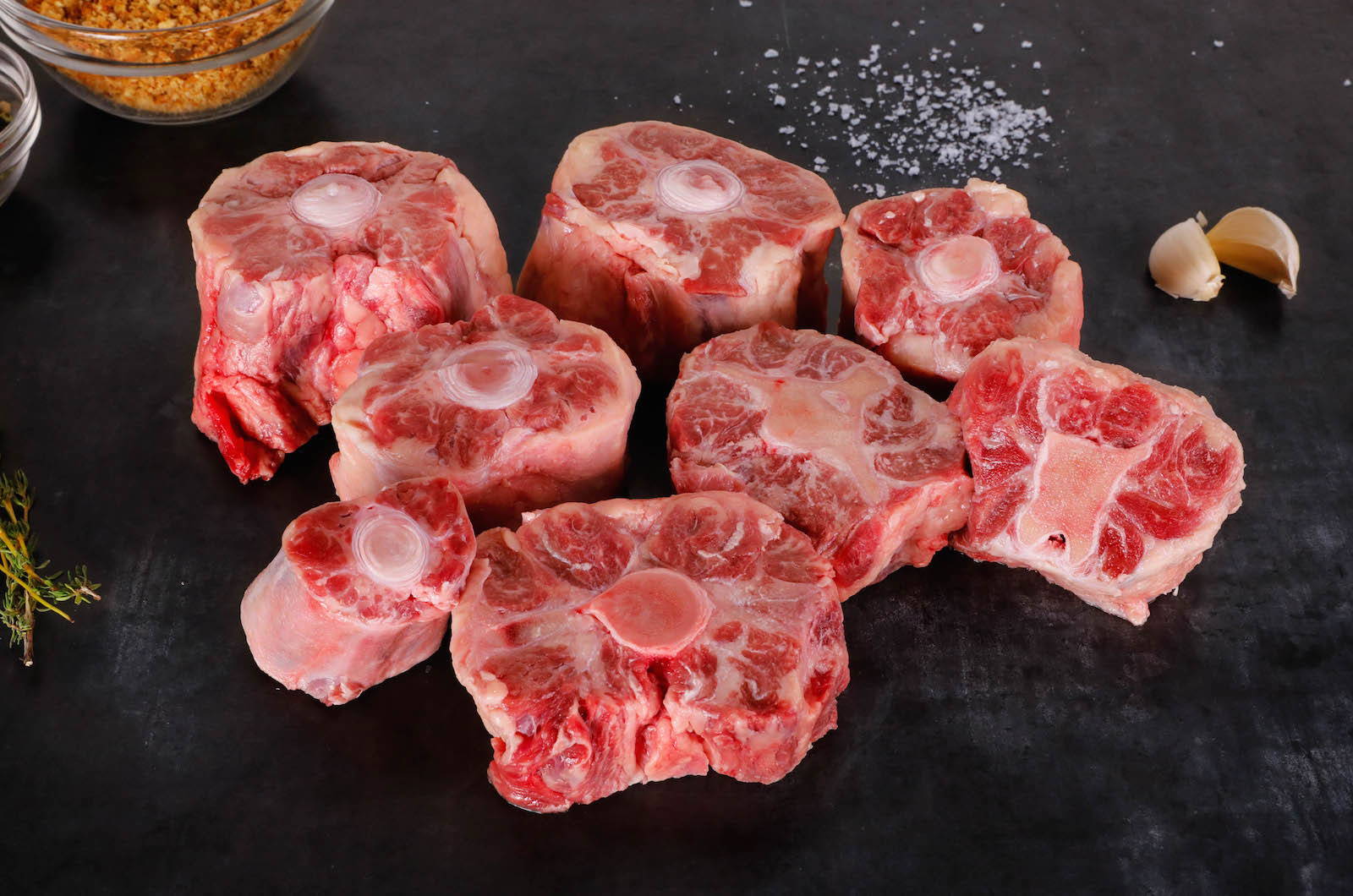 Servings:

6

Prep Time:

25 mins

Cook Time:

6 hours

Total Time: 6 h 30 mins
5 T olive oil
2.5 kg oxtail, cut into 4 cm chunks
sea salt and freshly ground black pepper, to taste
400 g carrots, sliced julienne
400 g celery, sliced julienne
1 T fresh rosemary finely chopped, plus an additional sprig for remembrance
1 T fresh thyme finely chopped, plus an additional sprig for courage
4 dried bay leaves
4 cloves
2 T flour
2 x 400 g whole tomatoes cans
1 cup red wine
1 litre beef stock
Preheat the oven 220°C.

Place 3 T oil in a roasting tray and heat in the oven.

Once the oil is hot, add the oxtail and toss until all the meat is coated. Season to taste.

Return the meat to the oven and cook for a further 20 minutes, or until it's nicely browned and the fat is golden.

Meanwhile, place the carrots, celery and herbs in a large saucepan with the remaining olive oil and gently simmer for 20 minutes. (You many need to add a few tablespoons of water at some point.)

Remove the oxtail from the oven and set aside.

Reduce the oven's temperature to 170°C.

Add the bay leaves, cloves, flour, tomatoes, wine and beef stock to the vegetables. Lastly add the oxtail, all the roasting juices and bring to a boil.

Return to the roasting tray, cover with a lid and cook in the oven for a further 5 hours.
Follow us